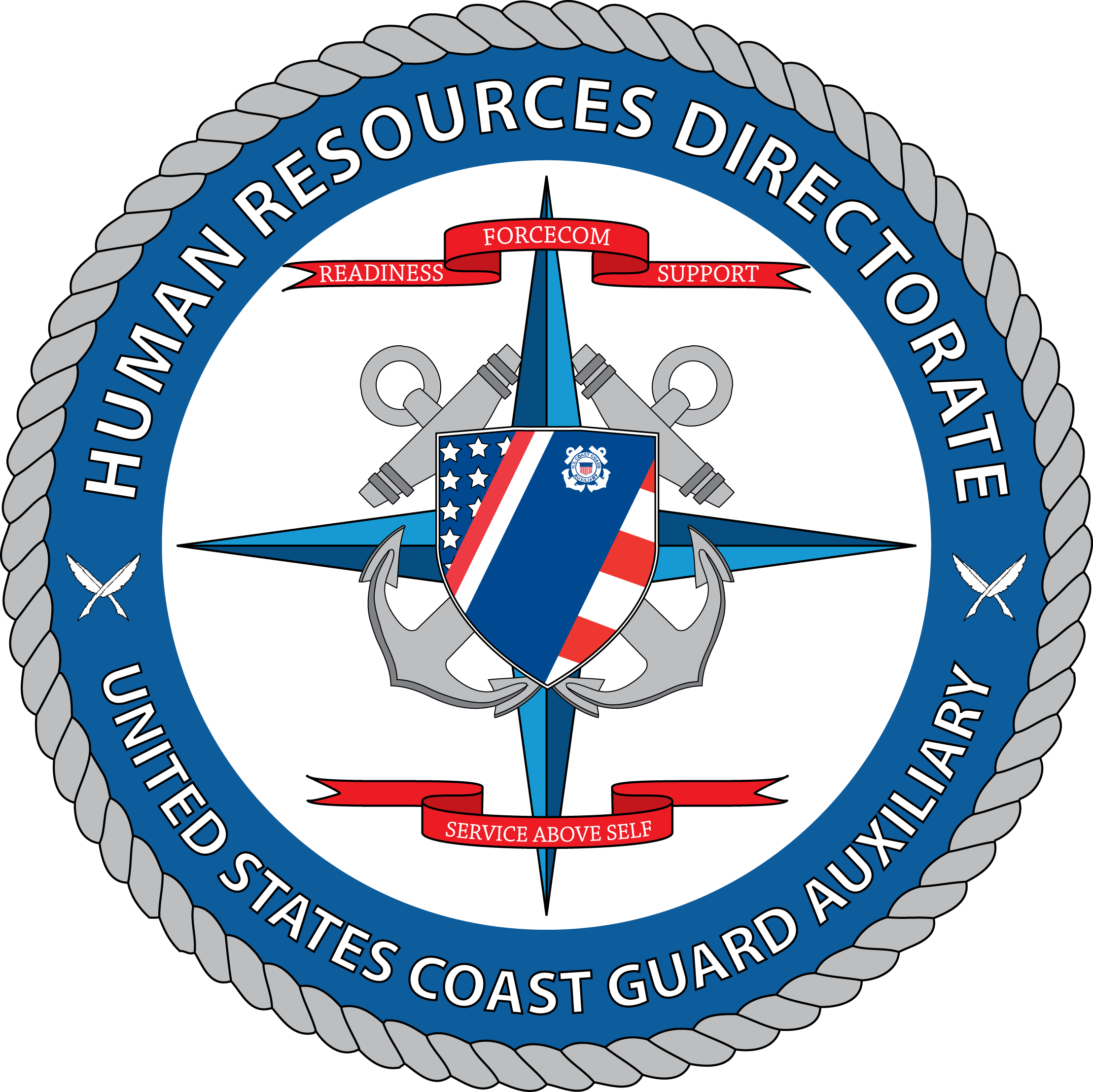 Uniform Division



Glenn Stafford
DVC-HX Division Chief

Atlantic East Branch
Commodore Lee Ward, BC-HXA
Atlantic West Liaison Branch
William Strawn, BC-HXW
Pacific Branch
Brett Bigelow, BC-HXP
Auxiliary Courtesy and Protocol Guide
Uniform Ordering

Auxiliary Uniform Procurement Guide
New Member Uniform Presentation 2-09
1. The Uniform Distribution Center (UDC) is pleased to announce the opening of the online web store. Mbrs can now order all uniform items the UDC offers 24/7 from anywhere in the world.

2.The web store can be accessed through the UDC home page at:
HTTP://WWW.USCG.MIL/UNIFORMS.

From this site, click on placing orders tab then click on USCG UDC web store tab in the online orders paragraph. First time web store users will need to complete a request form to gain access. The link to this form is located on the web store sign-on page. Once processed, an e-mail will be sent to the mbr with a user name and password. All regular forms of payment are accepted from individual active duty, reserve and auxiliary mbrs. At this time, unit and exchange orders cannot be processed through the web.

3. Please continue to refer to the UDC home page for product Information and updates.
Source: DVC Uniforms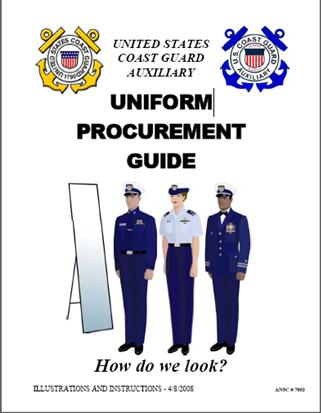 The US COAST GUARD AUXILIARY
Taking Pride in Our Appearance,
And in Our Appearance,
Reflecting Our Pride.
The "How Do We Look?" Campaign:
GOALS:
I. Revitalizing Core Values
TEAM Coast Guard
1. Pride - Pride in Our Organization - its purpose, its goals, its achievements.
2. Uniformity - Reflecting the Team . We must be Uniform in all aspect
3. Representation - The Coast Guard Auxiliary membership, as an integral part of the United States Coast Guard, has every responsibility to look just as sharp in uniform as any Coast Guard Officer would look.
II. Improving Our Appearance through Awareness
1. Getting Back to Basics
A. Coast Guard Auxiliary Manual COMDTINST.M16790 1.F - Uniform Chapters 10 & 11. - The most extensive and the most important resource for uniform protocol.
B. The Uniform Procurement Guide - Every Member should familiarize his/herself with the fundamentals of proper procurement, wearing and maintenance of uniforms.
2. Knowledge is Key
A. Workshops on National, Division and Flotilla Levels - Educational events designed to help Members express their ideas and their knowledge of Uniforms in an open forum and interactive setting.
B. Opening the Lines of Communication - All Members should become familiar with the proper ways to get their questions answered via the chain of leadership and management.
III. Universalizing Responsibility
1. Assisting- Fellow members to look their Best.
-Looking out for Improper Dress.
-Imparting What You Know.
2. Sharing-
- Ideas
- Suggestions

BASIC INFORMATION:
Key Resources for Members
Textual References:
1. Coast Guard Auxiliary Manual COMDTINST.M16790 1.F - Uniform Chapters 10 & 11.
2. The Uniform Procurement Guide
To Obtain an Auxiliary Manual, a hard copy of the Procurement Guide, or the
District Materials Center Order Form contact your FSO-MA.